Archaeological Conservation Institute 2015
The first part of the course was held in CCA's operational headquarters in the San Nicola Convent, Belmonte in Sabina, and the second part in the Archaeological Museum of Cabras (OR) in Sardinia. It took place between the 19th of May and the 11th of June 2015.
ACI 2015 was attended by students from Binghamton University, Connecticut College, Grove City College, Randolph College and Wooster College.
The course was structured in theory classes, seminars, laboratory practice and fieldwork.
The subjects of taught classes included:
– Cultural Heritage: significance and conservation;
– Stone Conservation Techniques with Peter Rockewell, acknowledged sculptor. He gave a workshop in ancient stone-carving techniques and technology at his studio in Rome.
– Documentation.
As part of the program the students also shot, produced and edited a short video on the course activities.
An essential component of the course was the fieldwork in Sardinia, where the students spent two weeks carrying out documentation and conservation treatments of the Nuragic sculptures of Mont'e Prama, near Oristano in western Sardinia.
The program comprised many study trips to places of cultural and artistic interest, both in Sardinia and mainland Italy. Among all, the Roman city of Ostia Antica, the medieval towns of Assisi and Spoleto, and several archaeological sites in Sardinia such as the Nuragic Village of Barumini and the prehistoric caves of Sant'Andrea Priu.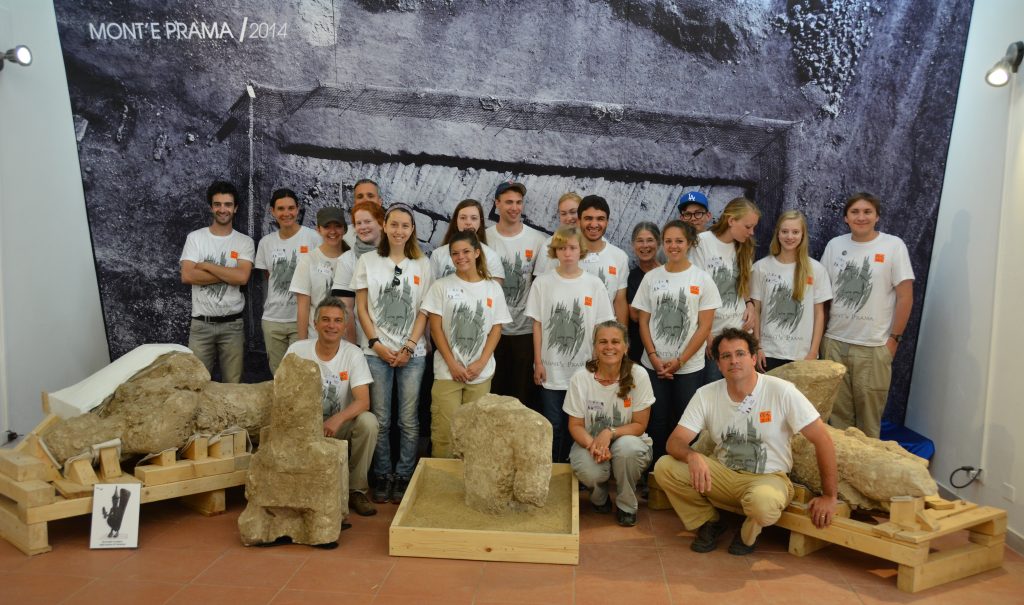 Participants
The 15 students came from five different colleges in the U.S.A.: Binghamton University – New York, Connecticut College – Connecticut, Grove City College – Pennsylvania, Randolph College – Virginia, Wooster College – Ohio.
They were accompanied by Professor Susan Stevens of Randolph College, Prof. Joe Alchermes of Connecticut College and Prof. Mark Graham of Grove City College.
The students came from a variety of disciplines, including Art History, Museum Studies and Classics. Participants were:
Alini Andreolla
Sara Cammenga
Christina Frank
Charlotte Fuss
Arabella Goodrich
Geoff Hall
Jenna Hendrick
Lacey Labdell
Vincent Michael
Natalie Miller
John Ruml
Eloise Smith
Laura Snell
John Aubrey Stone
Maria Taylor
---
Read More About This Course
---
---
General Course Information