Archaeological Conservation Institute 2013
The course was held in CCA's operational headquarters in the San Nicola Convent, Belmonte in Sabina, 50 miles from Rome and for its second half on the archaeological site of Sant'Imbenia (Alghero) in Sardinia. It took place between the 14th of May and the 12th of June 2013.
ACI 2013 was attended by ten undergraduate and graduate students from Randolph College.
The course was structured in theory classes, seminars, laboratory practice and fieldwork.
The subjects of taught classes included:
– General Principles of Conservation;
– Ancient Materials and Technologies;
– Conservation and Restoration;
– Documentation;
– Cultural Heritage and Communication.
Students participated in the on-going conservation project of the 1st -2nd  century AD Roman villa of Sant'Imbenia in Sardinia, working on its ancient frescoes and on an opus sectile floor.
An essential component of the course was the fieldwork in Sardinia, where the students spent two weeks carrying out archaeological excavations in the Nuragic site of Sant'Imbenia, near Alghero in northern Sardinia. The work was supervised by Prof. Marco Renderli, archaeologist of the University of Sassari.
Participants 
Professor Susan Stevens accompanied ten undergraduate and graduate students from Randolph College, Virginia. The students came from a variety of disciplines, including Art History, Museum Studies and Classics: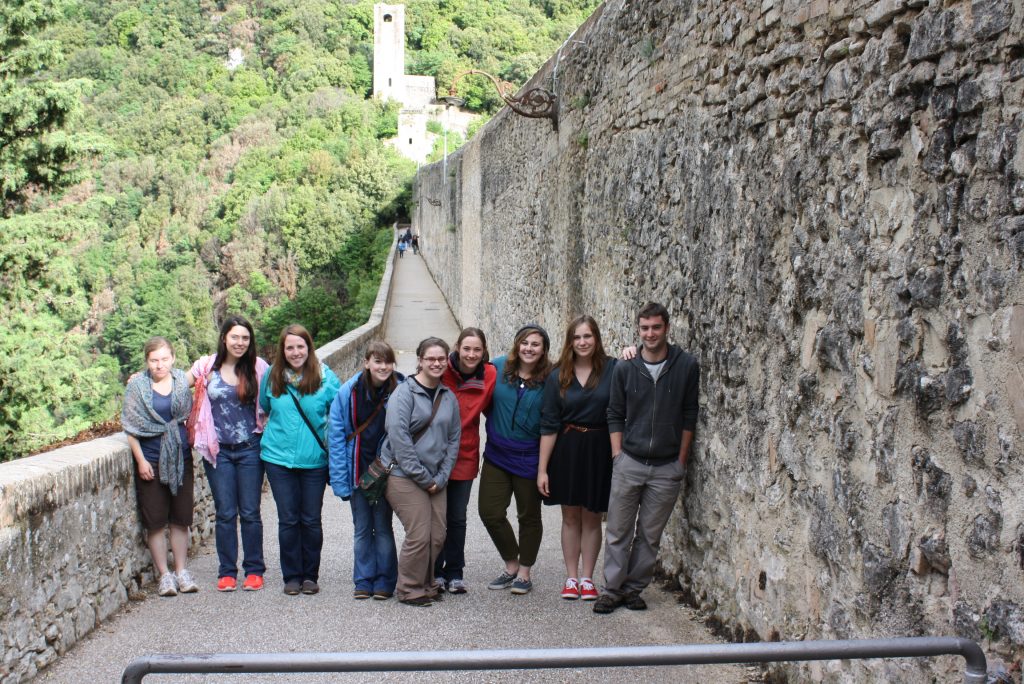 Cara Christenberry
Corey Davis
Tierney Dickinson
Meredith Dougherty
Lynn Laufenberg
Emily Pierce
Jade Robinson
Katie Snyder
Claire Sumner
Kathleen Taylor
---
Read More About This Course
---
---
General Course Information