The intervention: open for conservation
The intervention took place in two separate campaigns: April/June 1994 and May/August 1995. The first campaign was dedicated to the Nile mosaic. 50 square meters of extremely fine mosaic work with serious structural damages; the second dealt with the remaining floors. The work teams comprised 8 professional conservators from CCA plus 4 local technicians.
The whole intervention included planning; documentation; preventive measures; pre-consolidation; in-depth consolidation; cleaning; surface consolidation; bordering; treatment of lacunae.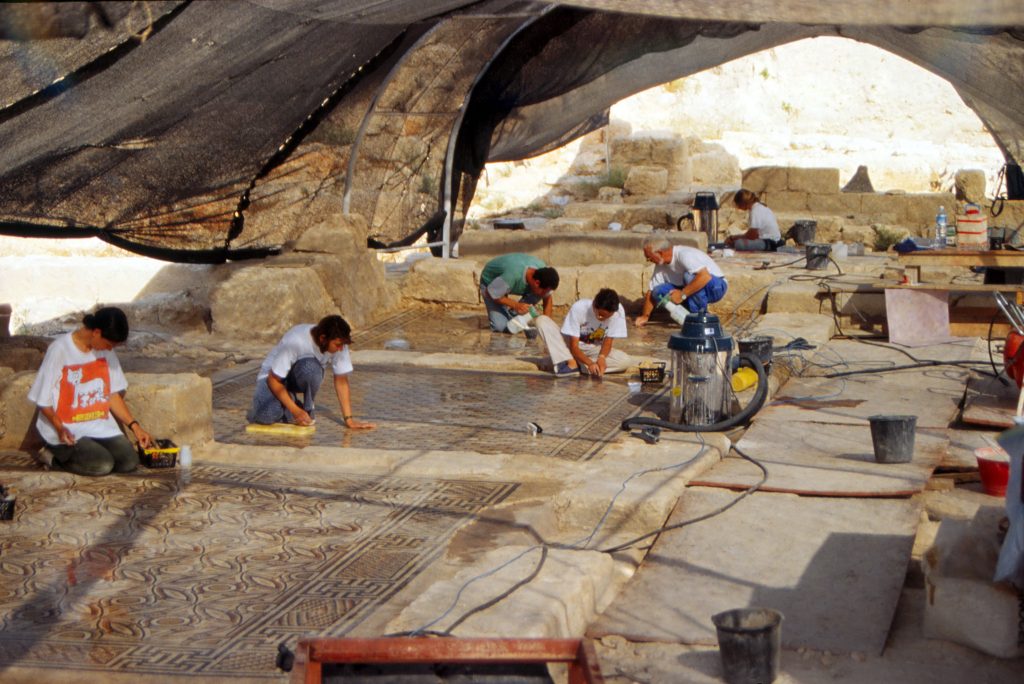 Thanks to a terrace built  above the Nile mosaic, almost 10,000 visitors each month were able to see the works in progress 'live.' This initiative was completed with information posters, updating briefings for tourist guides, lectures and guided tours. All this contributed to open the technical intervention into a cultural event, creating greater sensitivity among the public towards safeguarding the cultural heritage.
A training course for four technicians of the National Parks of Israel was also organized in order to guarantee the future maintenance of the mosaics. They were trained to carry out maintenance operations such as documentation, cleaning , stuccoing and consolidation with the use of lime-based materials.
---
Read More About This Project
---
General Project Information