About this lecture
The Giants of Monte Prama are colossal, prehistoric stone statues of boxers, archers and warriors, recently found in Sardinia dating back to 800 BC before Rome was even founded. They belong to the Nuragic civilisation, which flourished in Sardinia for two millennia until the second century AD. The figures, standing over 6.5ft high, are distinguished by their unearthly eyes.
CCA's conservation project of the Giants of Monte Prama was presented at The Field Museum of Chicago by Roberto Nardi on October 22nd , in a event organized by the Italian Cultural Institute.
The project received the Europa Nostra Award and the Public Choice Award last year, and recently received The Best in Heritage Award 2016.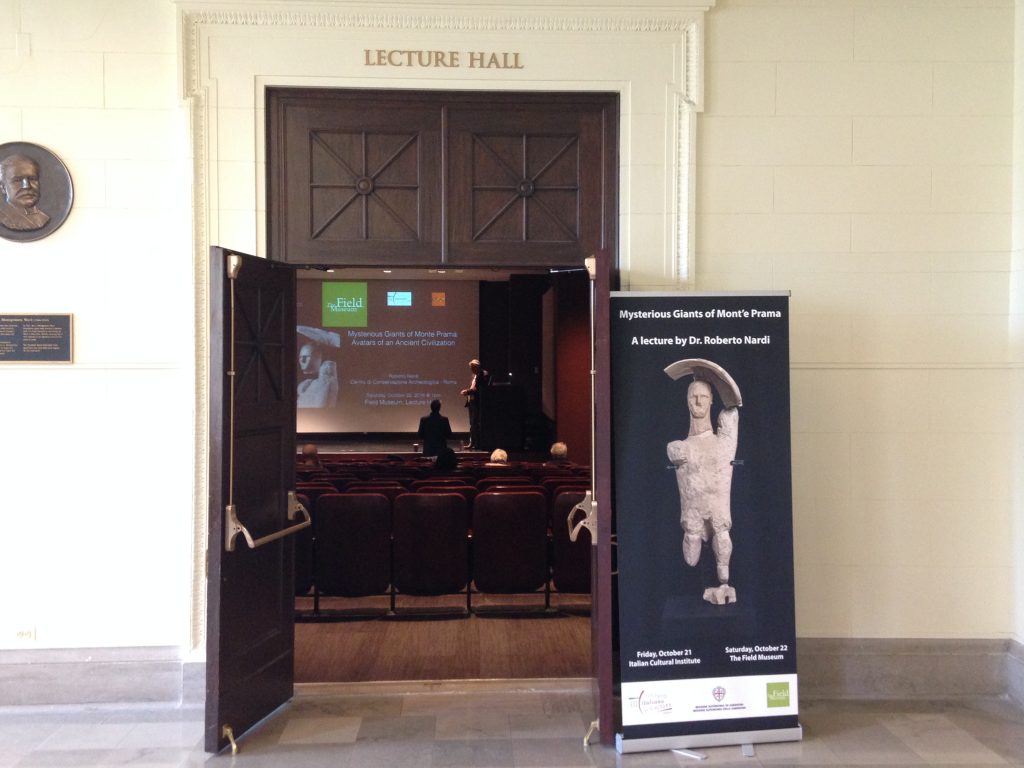 Speaker(s): Roberto Nardi
Date: October 22nd, 2016
Location(s): The Field Museum, Chicago, Illinois, United States
Organizing Institution(s): Italian Cultural Institute