About this lecture
On the 29th and 30th November 2014, the Netherlands- Flemish Institute in Cairo (NVIC) organized a Multidisciplinary Conference on the Sinai Desert. The conference took place at the NVIC in Cairo. Roberto Nardi and Chiara Zizola gave a presentation titled "Conservation of the 6th Century Mosaic of the Transfiguration". The mosaic of the Transfiguration covers a surface of 46 m2 in the basilica of the Monastery of Saint Catherine's in Sinai.
Done in the 6th century at the behest of the emperor Justinian, it has a rich chromatic range of glass paste, glass, gold and silver tesserae and tesserae in stone. The mosaic is a jewel of early Byzantine art. Over the centuries, it has suffered extensive damage due to earthquakes and water infiltrations. Some of the signs of deterioration were detachment of the preparatory layer from the wall, bulges in the mosaic surface, and lacunae (gaps) in the mosaic. The area of Christ was so badly decayed that the mosaic was close to collapse.
These problems led the monastic community to undertake a delicate program of consolidating and conserving the mosaic, and the CCA, Center for Archaeological Conservation, Rome, was asked to do the restoration. The work began in 2005, thanks to financing from the Emir of Qatar, Sheik Hamad bin Khalifa al Thani, following a project plan the CCA developed in 2001 for the Getty Conservation Institute (GCI).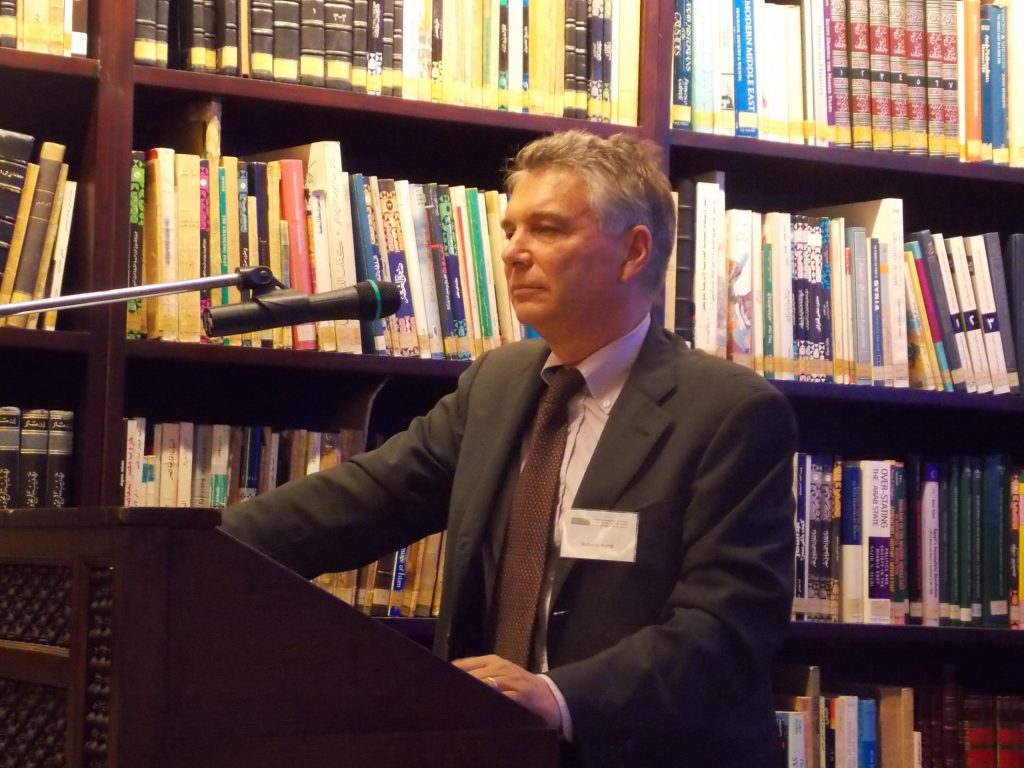 Speaker(s): Roberto Nardi & Chiara Zizola
Date: November 29th to November 30th, 2014
Location(s): Nederlands-Vlaams Instituut in Cairo - NVIC, Egypt
Organizing Institution(s): Nederlands-Vlaams Instituut in Cairo