About this lecture
On the 10th of November 2015, Roberto Nardi gave a presentation titled "The conservation of newly excavated archaeological sites: strategies not recipes".
The lecture was delivered within the International colloquium and round table "Modern methods for the preservation of newly uncovered archaeological structures. Emergency conservation, protective covering, historical climate and reburial of archaeological monuments", which took place in Sofia and Haskovo, Bulgaria, on the 10–13 November 2015.
The event was funded under the UNESCO Participation Programme within the initiatives dedicated to the 70th anniversary of UNESCO, and organized by the Institute for Immovable Cultural Heritage (NINKN), the French Institute in Bulgaria, the National Institute of Archaeology with Museum with the Bulgarian Academy of Science, and the Museum of Haskovo.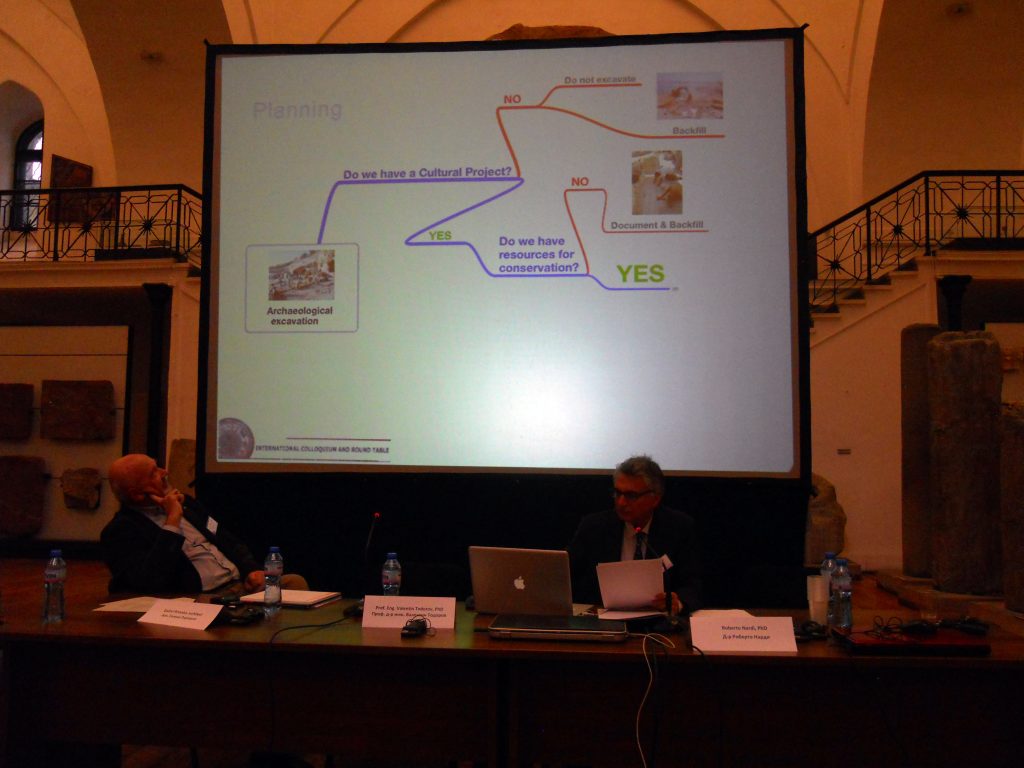 Speaker(s): Roberto Nardi
Date: November 10th-13th, 2015
Location(s): National Archaeological Institute with Museum, Sofia, Bulgaria
Organizing Institution(s): Institute for Immovable Cultural Heritage (NINKN) / French Institute in Bulgaria / National Institute of Archaeology / Bulgarian Academy of Science / Museum of Haskovo