About this lecture
The second edition of "Giornate per la Cooperazione Italiana 2005," promoted by the General Direction for Develpment Cooperation of the Italian Ministry of Foreign Affairs offered an occasion for reflection in public and private institutions, create new possibilities for dialogue and debate in civil society on the themes of Public Aid for Development, and a greater involvement of the true protagonists of development — operators and volunteers — who bear first-hand witness to our country's solidarity. In the course of the public conference entitled "Restoration, training and enhancement of cultural heritage and cooperation for sustainable development: the case of the Amiriya Madrasa of Radà, Yemen" Roberto Nardi spoke about the training course for six technicians of the General Organization of Antiquities, Museums and Manuscripts of Yemen (GOAMM), and activities carried out to sustain the results of the project.
He also presented the recently published volume "Amiriya Madrasa, The conservation of mural paintings" edited in Italian, English and Arabic.
The treatment, performed and directed by the CCA in cooperation with the Department of Antiquities of Yemen, benefited from the generosity of foreign funders who for many years have pursued the goal of assisting the Yemeni government with the challenging task of conserving and enhancing the country's significant cultural and monumental heritage. Among these were the Netherlands and Italy. Italy, in particular, with funding disbursed by the Ministry of Foreign Affairs, General Direction for Development Cooperation, wanted to make a major contribution to implementation of the project's final phase of conserving the wall paintings. The conservation treatment of the paintings in the prayer hall was carried out in the period between 1998 and April 2005.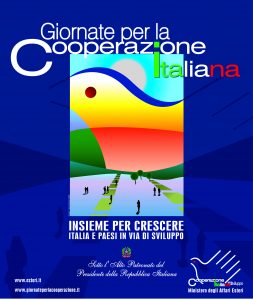 Speaker(s): Roberto Nardi
Date: November 17th, 2005
Location(s): IsIAO Conference hall, Rome, Italy
Organizing Institution(s): Italian Development Cooperation / IsIAO, Istituto italiano per l'Africa e l'Oriente