About this lecture
On Saturday, October 8, Roberto Nardi gave a lecture on archaeology in the Mediterranean and its impact on both the cultural and economic future of the region for the students of the Grove City College. He presented archaeological projects in Turkey, Syria, Jordan, Tunisia, Libya and Italy that are under the charge of the Centro di Conservazione Archeologica of Rome.
For the occasion an exhibition was organized by the students on the work carried out over the past several summers in Italy, attending the ACI courses.
Through videos, interviews and artifacts, the student-led "The Mont'e Prama Experience" exhibit reflected and shed light on the experience Grove City College students gained through a month spent studying under and working for Nardi and his team of conservators. Dr. Mark Graham, professor of history, accompanied and directed the students in their efforts, along with Dr. Jennifer Mobley, assistant dean for service-learning and associate professor of communications studies.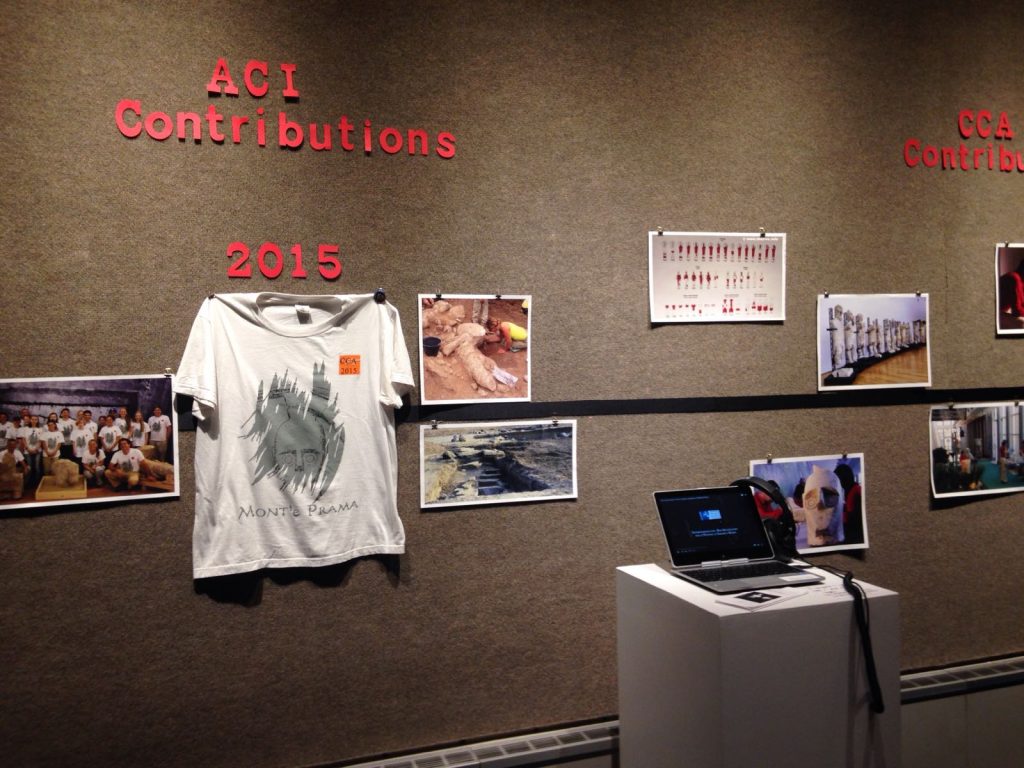 Speaker(s): Roberto Nardi
Date: October 8th, 2016
Location(s): Grove City College, Pew Fine Arts Gallery, Pennsylvania, Unites States
Organizing Institution(s): Grove City College